Beaddifferent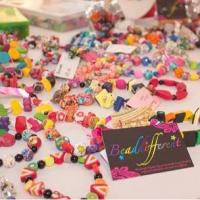 Handmade Polymer Clay Home decorations & Jewellery
Visit Website
Handmade Polymer clay (Fimo/sculpey) Home decorations and Jewellery for young children, teenagers and grown ups!! Each piece crafted are one offs. 
Each beads are sculpted into miniature sweets, flowers, cup cakes, ice cream, biscuits and much more. Items range from Jewellery, Hair accessories, Clay Kits, and everyone's favourite Home Deco - Beads tree, flower pots
Crafted for all occasions and made to order items welcome. 

My work has been featured  in Make Jewellery magazine as 2nd prize runner up  sponsored by Beadsunlimited, Carmarthenshire life and  Fimo brand maker  Staedtler.