Frank Austin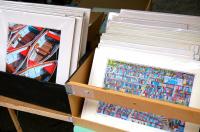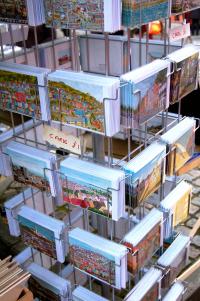 Local Artist
Visit Website
Working out of a light filled studio in the Uplands area of the city, Swansea born, Frank Austin has developed his experience of art along a scenic route of extensive travel and multiple vocations including aerial rigging, welding, tree felling in California, busking in Europe, carpet fitting, carpentry and more recently as a library designer for schools and various institutes (see Austin Designs). His wide range of interests are expressed through a variety of mediums.

Familiarity with carpentry and metalwork has helped Frank to develop an aptitude and feel for solid materials, experience as a designer has instilled a knowledge of colour and shape.
Frank's objective when creating a painting is simply to produce a pleasing picture without hidden meanings or messages to be interpreted by the viewer as he or she wishes. Frank's aims for the future include a general desire for continuing improvement of his various styles of art, especially in the development of a consistent impressionist style.