Liquorice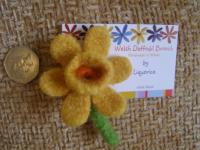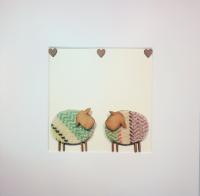 Knitted felted handbags, SpecSnuggles, Ipad Cases. Funky Welsh Daffodils. Felted Soap, woolly hair accessories. Celebration of Welshness Coasters.
Visit Website
I started trading as Liquorice 3 years ago - the best job I have ever had, although its fair to say the hardest. I am equally obsessed with knitting, wool and all things bright and colourful. All of my work is handmade by myself a stones throw from Three Cliffs Bay in Gower. 
Some of  my more popular items include my range of "Just Ewe" frames with fun sayings e.g "Love ewe to the moon and back" which have grown to include personalised wedding frames and a range of sporting tributes for both rugby and football fans. Not forgetting my felted soaps, knitted felted daffodil brooches, glasses and phone cases and Welsh tapestry Poochpouches.