Snazzy Betty Crafts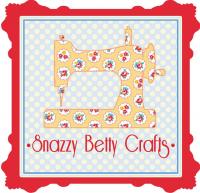 Handmade fabric goods and cards
Visit Website
Welcome to Snazzy Betty Crafts. All goods are handmade either by hand or machine sewing and available for sale.


We aim to bring some colour and fun to your home using modern, retro and vintage style fabrics.

I have always loved funky and pretty fabrics, the first item I made at junior school was a picture of a bird using felt, my love affair with fabrics and wool has never really died over the years and I wanted to share my enthusiasm with you as a fellow crafter, a buying customer or to bring colour to your lives!