Market's very own Ben in running for prize with band!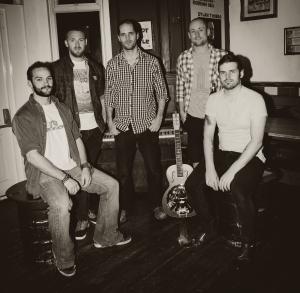 Swansea band 'The Dukes of Hafod' who features Uplands Market's multi-talented Ben Reynolds has become the only Welsh band to reach the finals of the 2015 International Songwriting Competition, based in Nashville.
Ben Reynolds is the Director of creative agency Urban Foundry who manage Uplands Market.
Their song 'Don't let your love lay down' has made it into the final 2% out of 18,000 entries from around the world and will now face a panel of celebratory judges as it bids to be crowned winner of the Americana genre category of the competition. Listen to the song here: www.soundcloud.com/thedukesofhafod
Up for grabs are thousands of pounds worth of prizes plus further music industry recognition and international exposure. One overall winner from the competition will also walk away with $25,000 cash.
The International Songwriting Competition (ISC) is an annual song contest whose mission is to provide the opportunity for both aspiring and established songwriters to have their songs heard in a professional, international arena. ISC is designed to nurture the musical talent of songwriters on all levels and promote excellence in the art of songwriting.
'Don't let your love lay down' has won many admirers since the band recorded it in June last year at Sonic One Studios in Llangennech and has become a highlight of the band's live performances.
Winners of the competition will be announced at the end of April/beginning of May.
There is also a 'People's Choice' award up for grabs so The Dukes of Hafod are calling on the people of Swansea and Wales to get behind their song and vote for it online. Voting is now open and will run until 23rd April. All you have to do is visit the website where you can listen to all the finalists' song entries. Simply visit www.radioairplay.com/voting - select the Americana category and vote for 'Don't let your love lay down' by The Dukes of Hafod.
The Dukes of Hafod formed in early 2014 but immediately made an impact on the Welsh music scene with their debut song 'Bloodwater' and were made BBC Introducing artist of the week on the Bethan Elfyn radio show in March 2014.
Good luck guys - don't forget about us if you win!