SPOTLIGHT on Belisama Candles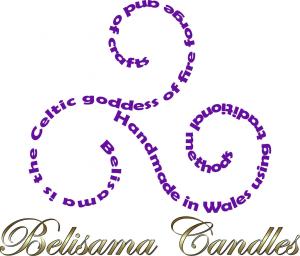 Made from 100% soya bean
Cleaner, safer burn
Environmentally safe
Longer burning
Biodegradable
Non toxic
Water soluble
Renewable resource
Better scent throw
The ever-expanding range of triple scented candles consist of the popular wax tart melts. Each one burns for a minimum of 10-15 hours.
They also sell jar candles, t-lights, 3D novelty candles, cupcake/muffin candles and their unique vintage/retro inspired teacup candles with biscuits!
Don't take their word for it - check out their customers:
Elli, "These tarts last FOREVER and the scent filled my living room"
Donna, "Beautiful products, unique and smell absolutely divine"
Michelle, "I want to say OMG those candles are amazing"
Nikki, "I was given two tea-cup candles for my birthday and Christmas presents and they are gorgeous! They smell amazing and are so pretty I don't want to light them"
See Sharon and Belisama Candles at Marins Market or visit:
www.facebook.com/belisamacandles.wales
Also email info@belisamacandles.wales